Creating a Custom Theme in Wizzi
The Themes section allows users to create a custom navigation bar to use on their landing pages.
Step 1: Click the green "Create" button.

---
Step 2: Give your theme a simple name to identify later

---
Step 3: Customize your theme
With the below options you can customize the style navigation you want, the colors, text colors and even a call to action button within your menu.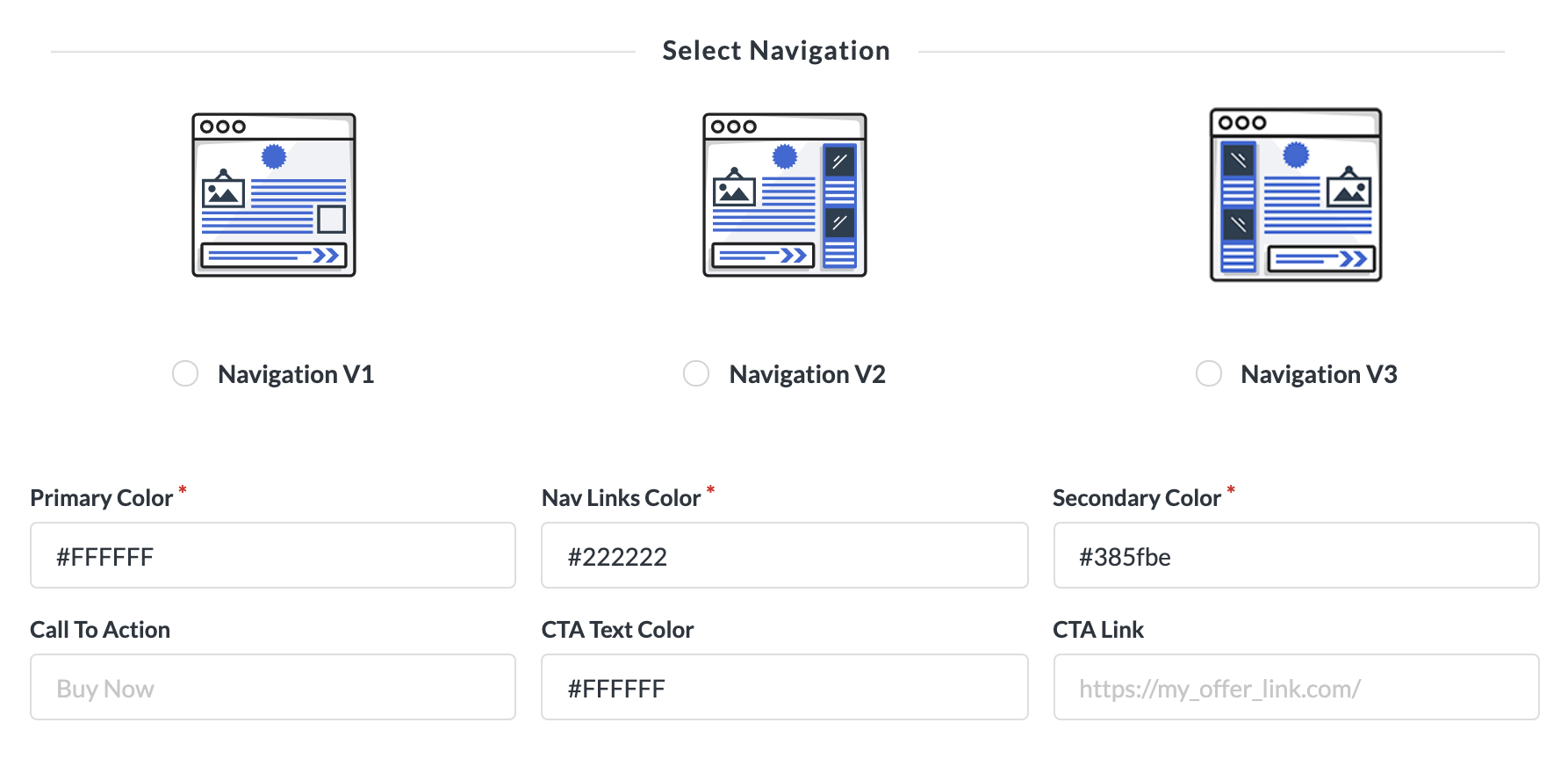 ---
Step 4: Add navigation items to your theme menu
Enter navigation items to populate into your navigation menu.

---
Step 5: Enter a footer for your theme
In this editor you can customize the bottom footer to include whatever disclaimers you need.

---
Step 6: When editing your theme, after you select a navigation type a previewer will display at the top of the screen

---
---