How To Build or Edit a Smart Listicle Experiment
Create a Smart Listicle in Wizzi that will auto-shuffle your offers based on performance.
Start By Selecting To Create A Smart Listicle
Get started from the experiments tab and select 'Smart Listicle' to start building your smart listicle experiment.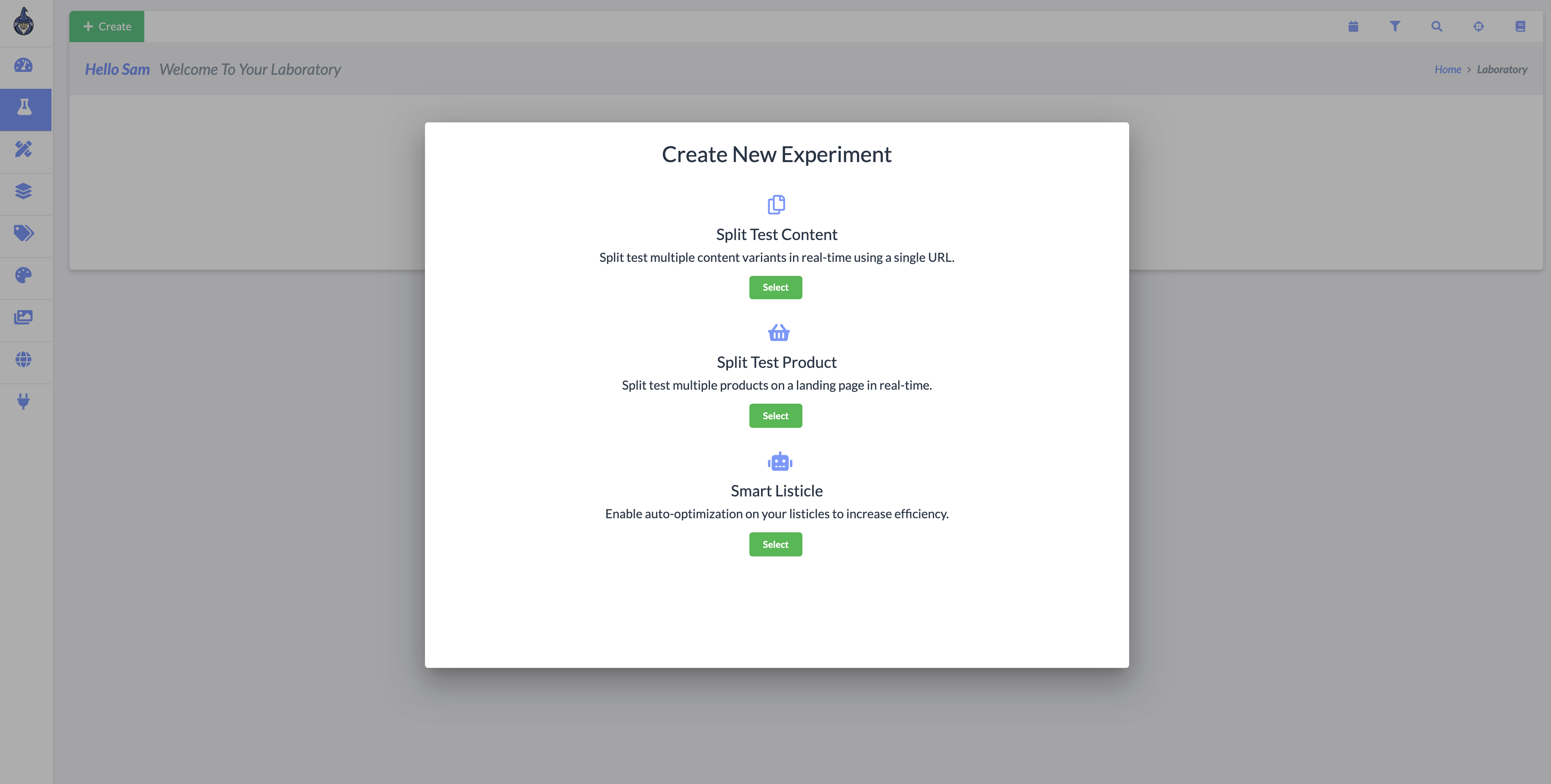 ---
Enter Your Smart Listicle Settings
After you select your experiment you will be able to define the settings about your smart listicle:
Give your experiment a name
Select a category
Select Target Optimization - This is what metric your listicle will shuffle based off of
Views/Click Before Optimizing - Set one of the two values to the amount of data you want to collect before Wizzi starts auto-shuffling.
Select Content - Select which listicle you want to import to your listicle.
Note: Wizzi will create a clone of your listicle from your content, edits made to your content listicle will not affect changes to the experiment listicle.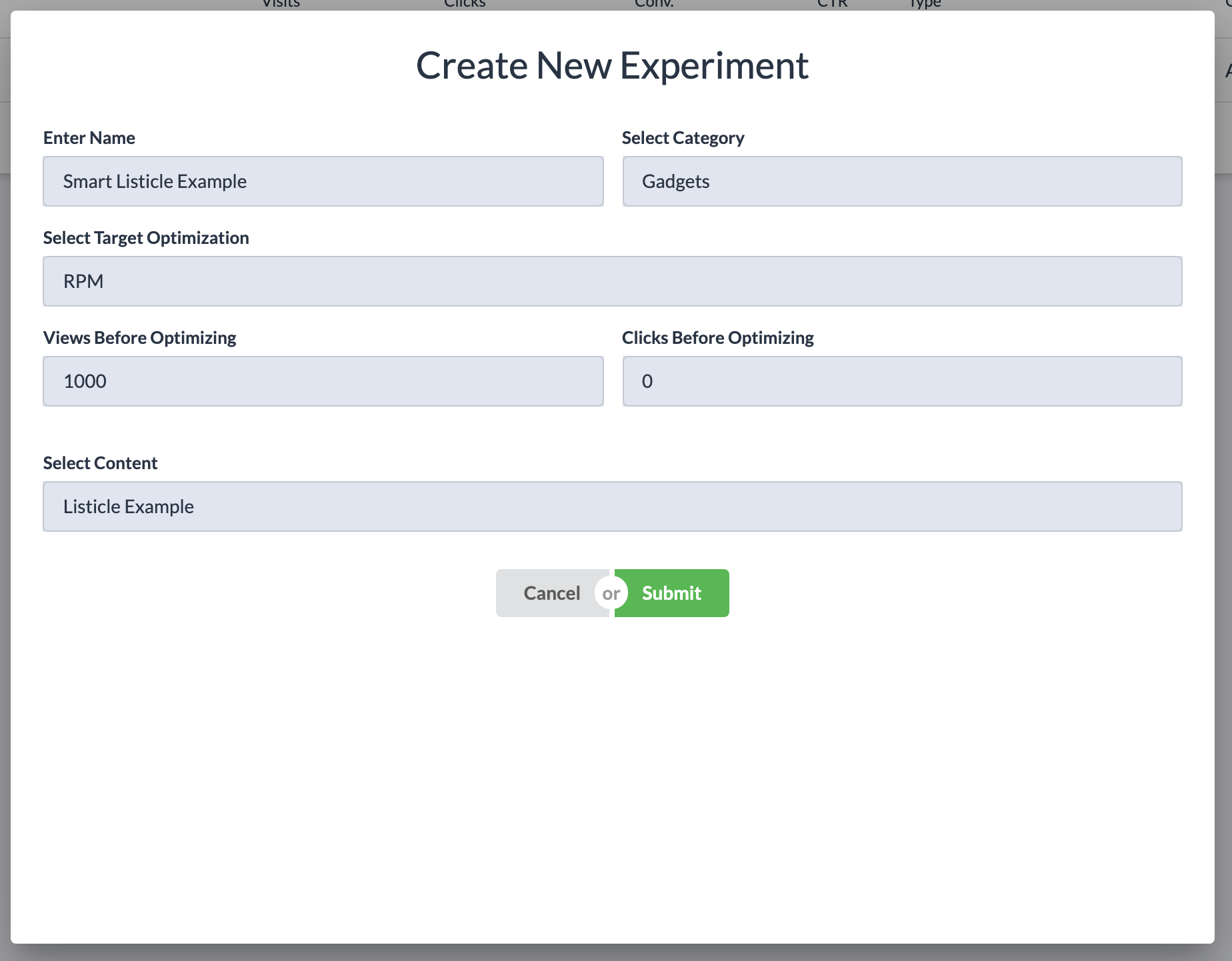 ---
Making Edits To Your Smart Listicle
From the experiments tab when you click to edit your 'Smart Listicle' experiment it will bring you an editor where you can make adjustments to your listicle:
Change Content - Make basic edits to your listicle's content here such as Headlines, Body and Product changes.
Remove Sections - Click to remove a section from your listicle.
Lock Sections - Click the blue icon to lock sections in place to prevent Wizzi from shuffling the block.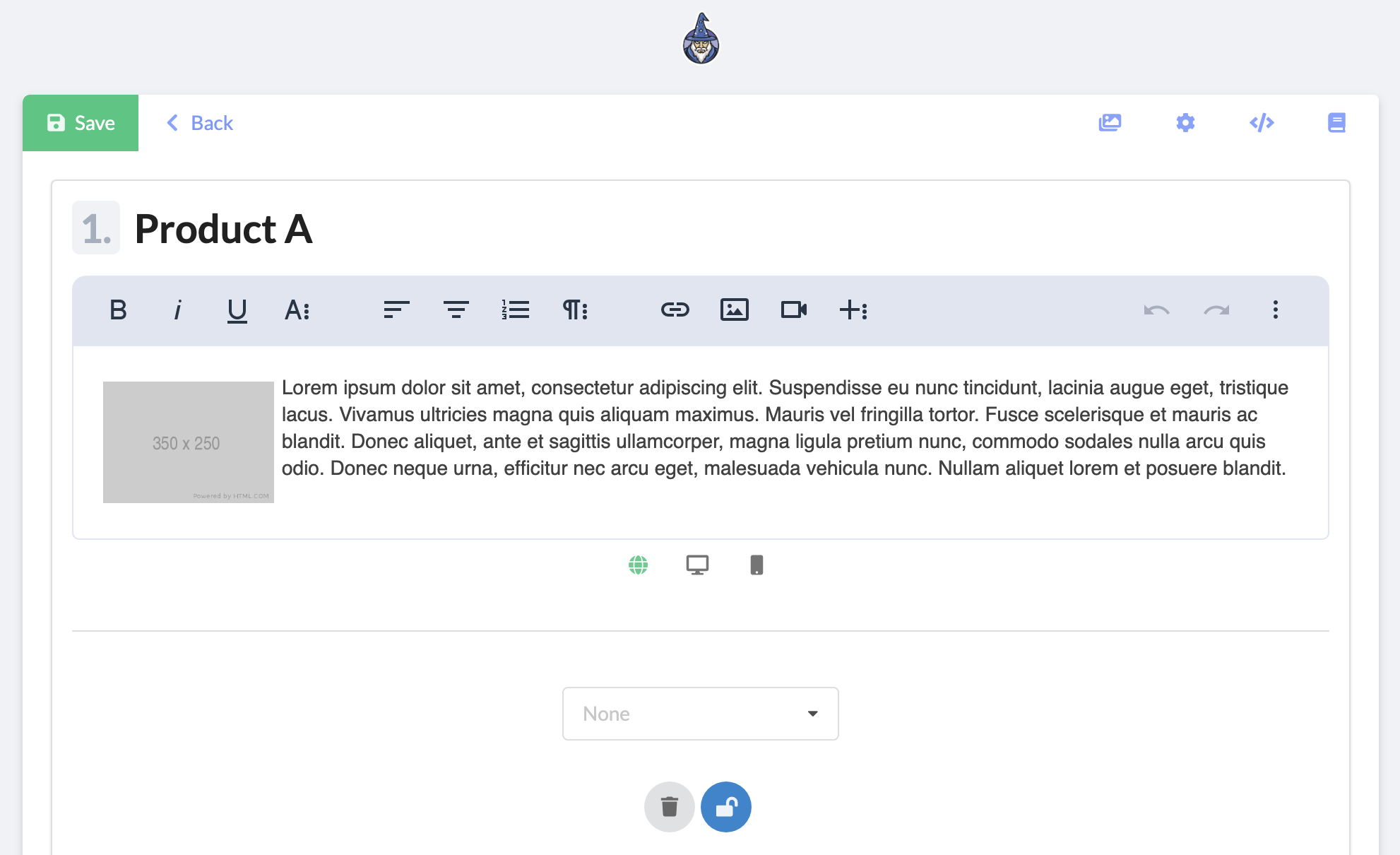 ---
Resyncing Your Smart Listicle
Sometimes you may encounter an issue where your payouts aren't populating in your listicle or if you have to make a lot of changes to the listicle and it's easier to resync the listicle with one from your content:
Resync Products - If you experiment products not showing in your smart listicle, click the settings icon and hit 'Manually Resync Products'. This will not reset your test data.
Change Listicle - If you need to change your listicle to a different one in your content, click the settings icon and select the new content from the dropdown. This will reset your test data.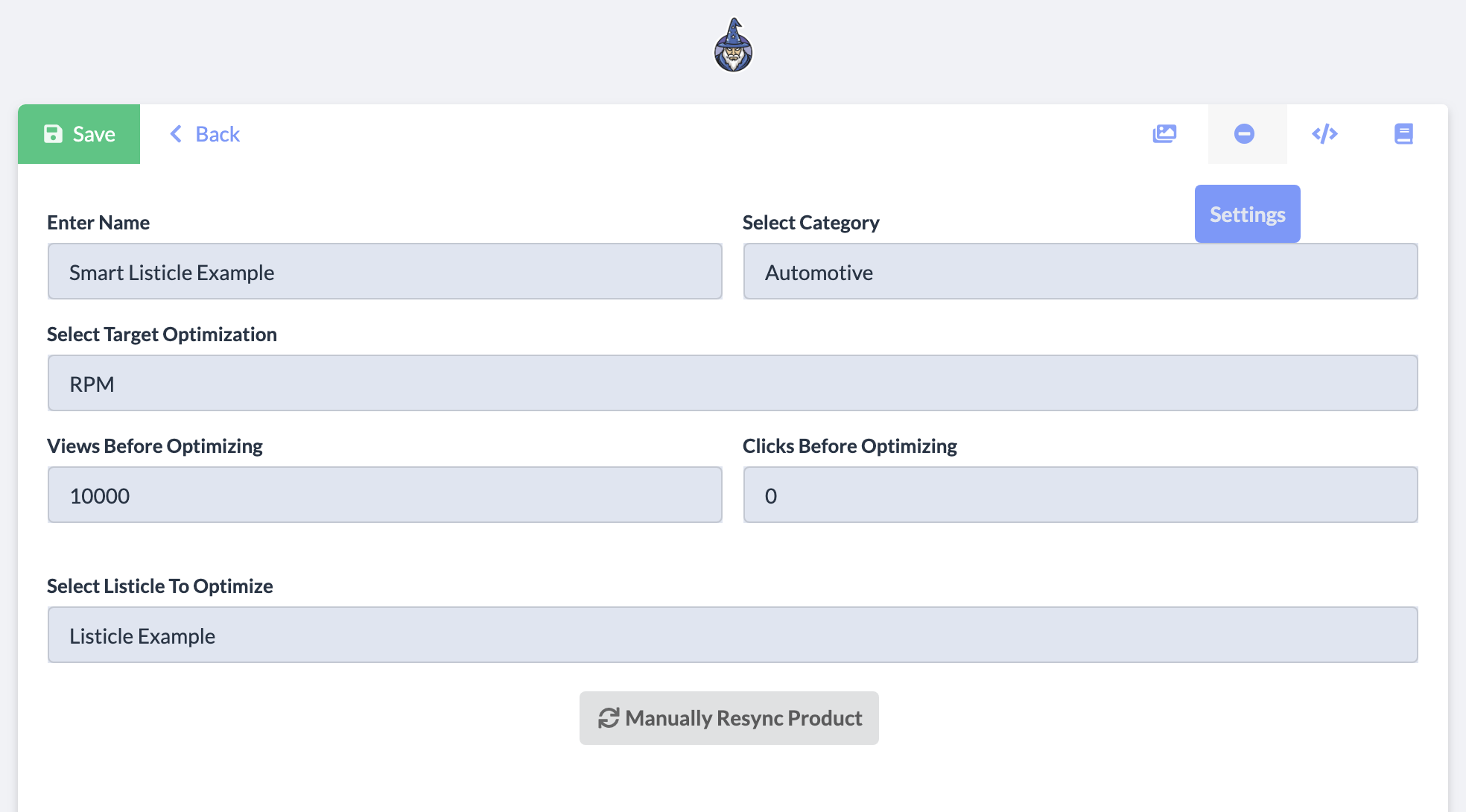 ---
---