Intro to Wizzi
Wizzi is a fully hosted solution that allows performance marketers to take control of their landing pages by getting them to market quicker and make updates instantly.
With Wizzi you can:
Manage multiple domains in one single location
Create landing pages in minutes and deploy instantly
Clone landing pages and run split test experiments
Track your visits, clicks, and conversions in real time
Automatically pass tracking parameters from any Network
Wizzi User Interface Overview
Wizzi has features on different pages that you can use to fully maximize your experience.
Read below to quickly go through each section to help you get started using Wizzi. Follow the links to the respective docs to learn more about each feature.
---
The Dashboard
Here's where you'll find yourself when you first start using Wizzi. The Wizzi dashboard is an ever evolving resource where you will find insights into your performance marketing campaigns.
Visits, clicks, conversion, revenue, and click through rates of your landing pages.
A complete breakdown of devices, browsers, operating systems, and site referrers.
Beautiful graphs with performance insights you can make informed decisions from.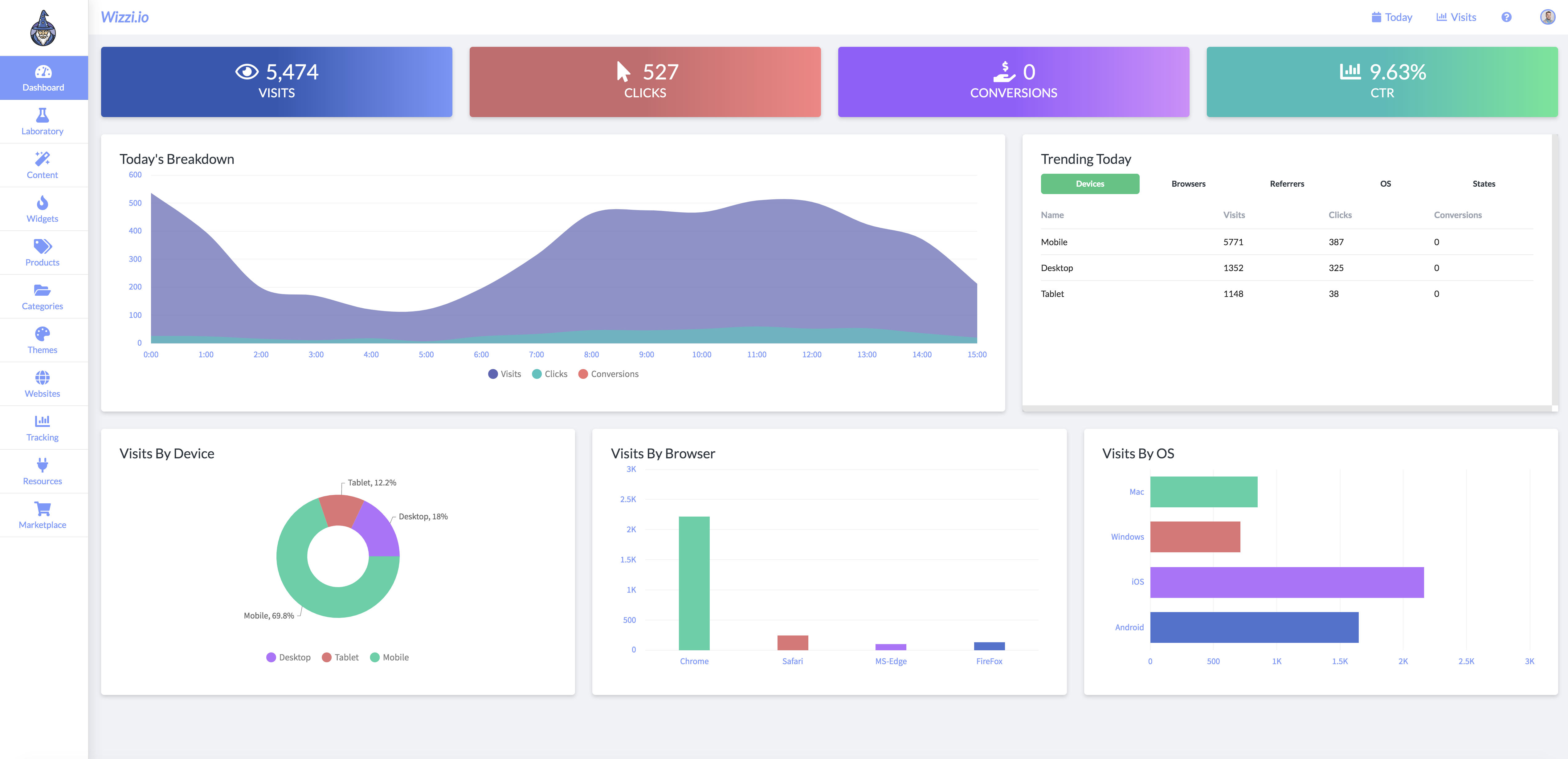 ---
Managing Your Content
The Content tab is where Wizzi users can build, edit, and manage landing pages. For a full overview of operating the content section, click here.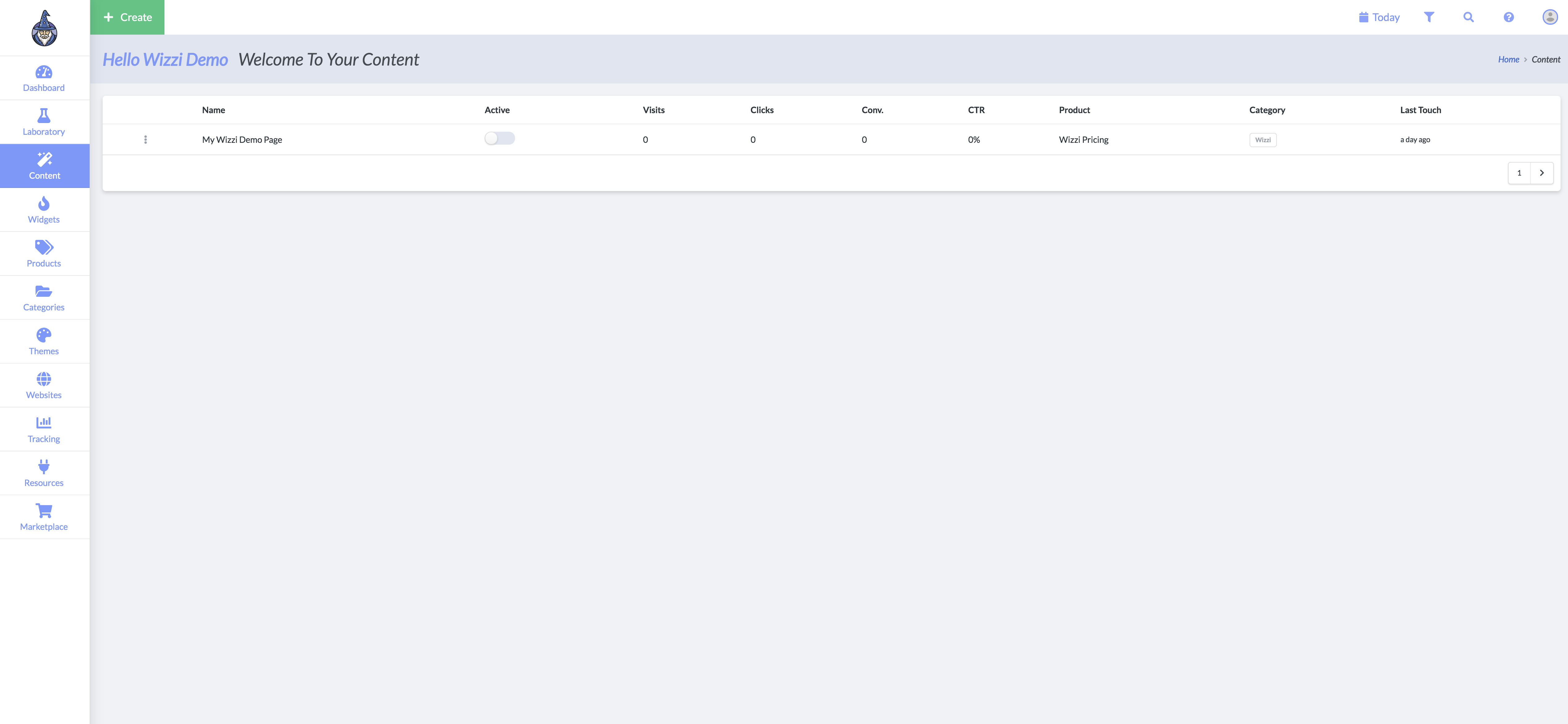 ---
Editing Content
You can edit your content at anytime from our content editor. For a full overview of operating the content section, click here.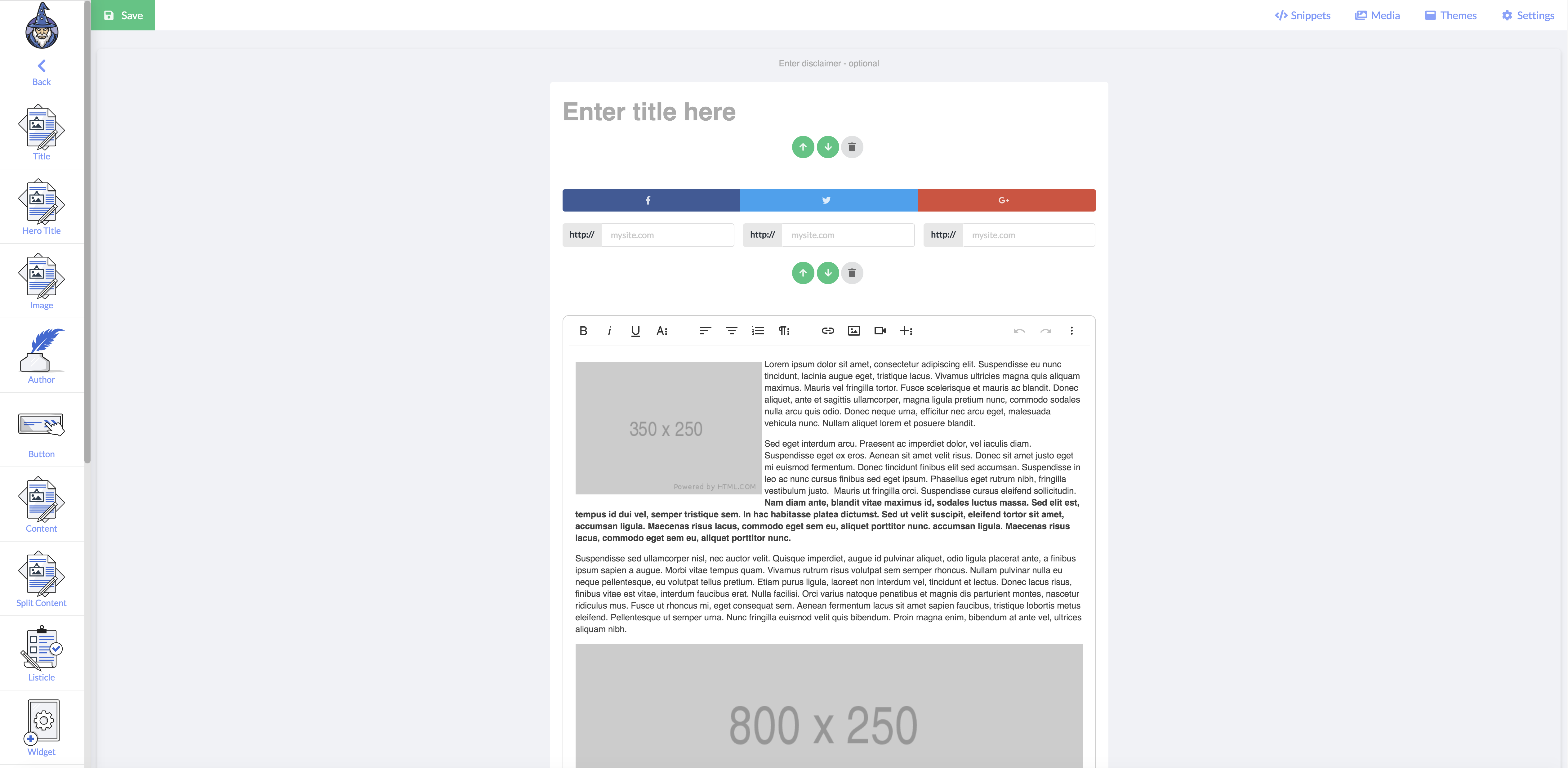 ---
Creating and managing Widgets
Here's what to do when you have a ready to go landing page in Wizzi. For a full overview of the Widgets section, click here.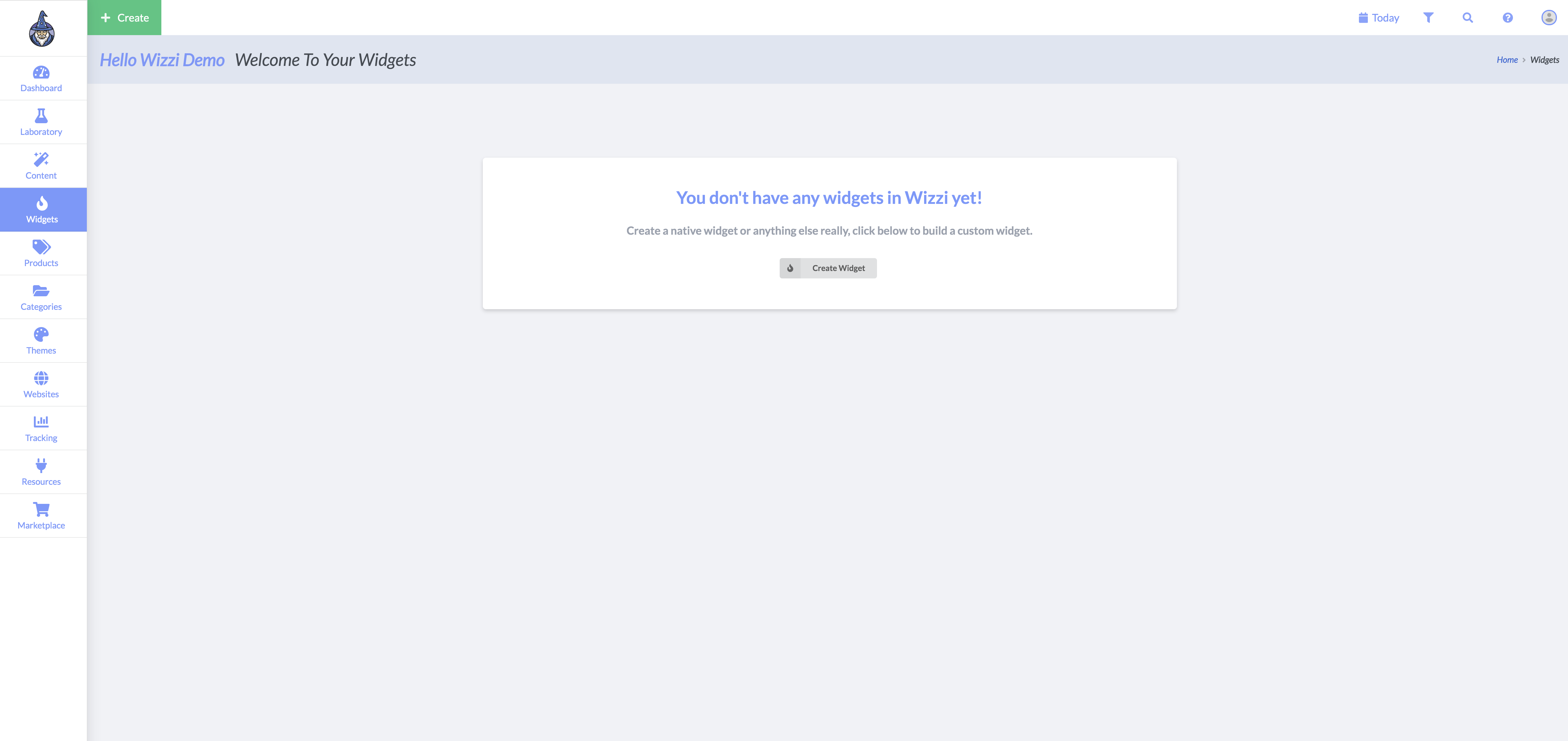 ---
Deploying Your Wizzi Landing Pages
Once you've created a landing page, you can easily deploy it by clicking on your landing page in the content section.
Once you've clicked on your landing page, you will see a link for each unique landing page.

---
Adding Products To Your Account
In the product section you can pre-load products that can be later used as the clickable destination URL on your content, widgets, and more.
Products can be things like affiliate links, tracking links, links to your Shopify store, or any website you want to link out to from a Wizzi landing page or widget.
You can add a value or cost per action for every product.
For more information about managing products, click here.

Adding Categories To Your Account
In the categories section you can add categories to label your products, widgets, and landing pages for organizational purposes.
Those categories can be recruited later on when labeling your products, widgets, and landing pages.

Creating Custom Themes
In the theme section you can create custom themes for your landing pages. Once you've created a theme you can recruit your theme for use in the content section.
Wizzi's custom theme creator allows users to fully control the navigation bar, logo positioning, colors, and footer of your theme. Your default size for your logo should be 250px width x 75px height.
Learn more about best practices for building and using custom themes, here.

Websites Tab
In the Wizzi websites tab you can see all domains that are integrated and active in your Wizzi account.

Tracking Tab
In the Wizzi tracking tab you can see a bird's eye view of data being collected from your landing pages and widgets.
Learn more about Wizzi tracking best practices here.

Laboratory
In the Wizzi laboratory you can split test your landing pages with ease.
A/B split tests from a single URL.
Control your weighting percentages per variations.
Test multiple landing page variations in minutes.
Learn more about the Wizzi laboratory here.

---
---