How To Create Tags
Tags are so you can create your categories in Wizzi to help you better organize your content.
Go To 'Manage' From Users Menu on Account Page
On the account page, below the help docs you will see a form where you can 'create tags'.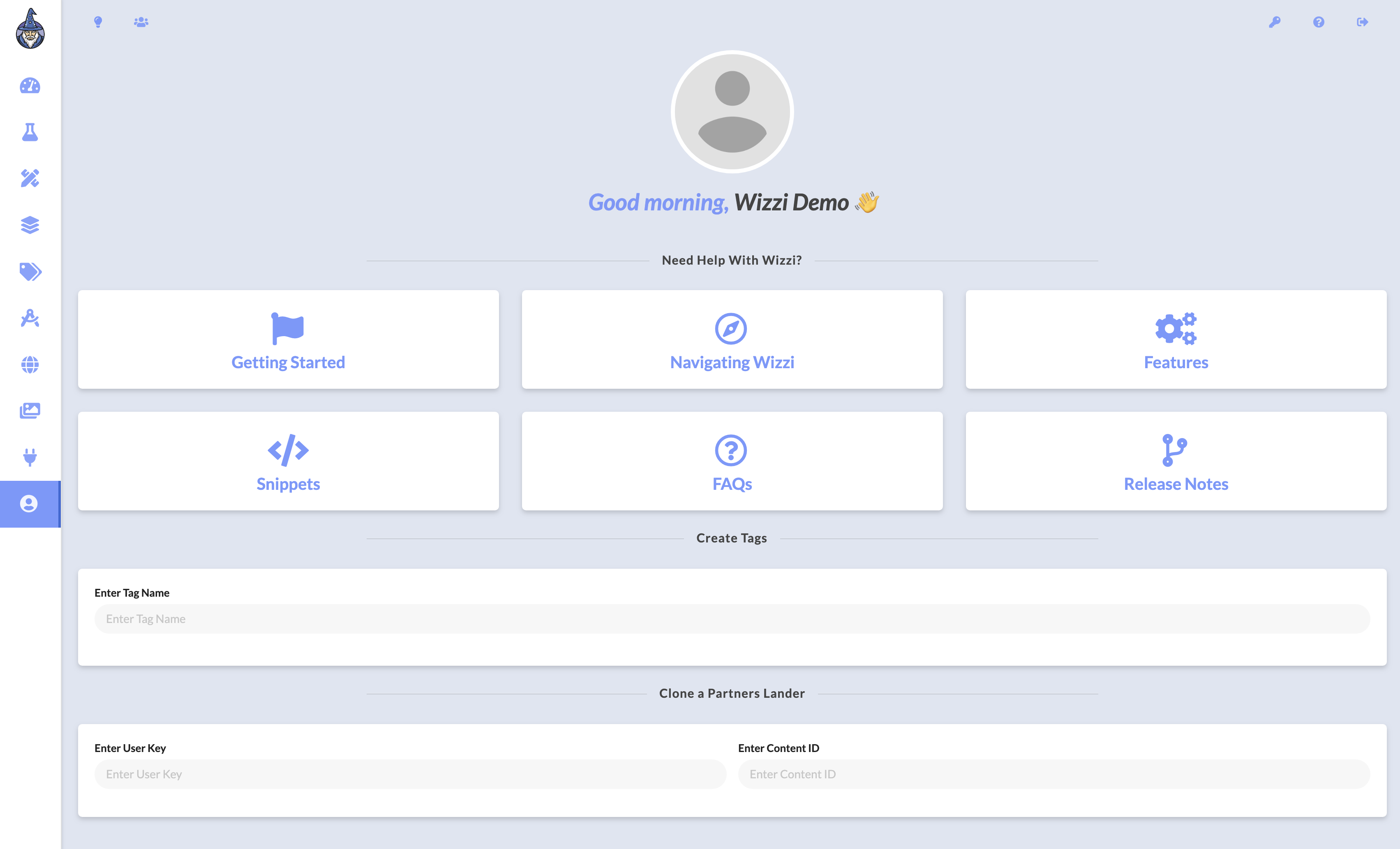 ---
Enter Your Tag Name And Submit
Once you start typing your tag name the submit button will appear and you can create your new tag:

---
All Done!
You will see your new tags populate and you can now use them when creating content or experiments to keep better organization:

---
---