Content Editor Basics
Wizzi uses a rich content editor that with functionality similar to a Word Document that provides rich customization for your landing pages. Any changes you make while editing your content will reflect in real time. After you've made the changed you wish you can click the green "Save" button at the top center of your screen to save your changes.
Editing your Title.
After you've entered your title you can highlight the title by double clicking it. You will see a toolbar emerge that gives you options to edit your headline. The title toolbar includes the following options: Bold, Italic, Underline, Color editing (You can select any color your wish, or you can import a custom color by typing the Hex Color where it says "Hex Color" and clicking OK. You can add emojis by clicking the smiley face icon. If you click the "A" icon, you can edit your font. You can format the paragraph setting to left, center, or right. You can adjust the line height, and you can edit your font size by clicking the "T" icon on the far right.

---
Using the content Editor.
At the top of the editor you will see a toolbar to edit your content. The toolbar customs with a wide variety of options even more so than in the Headline editor.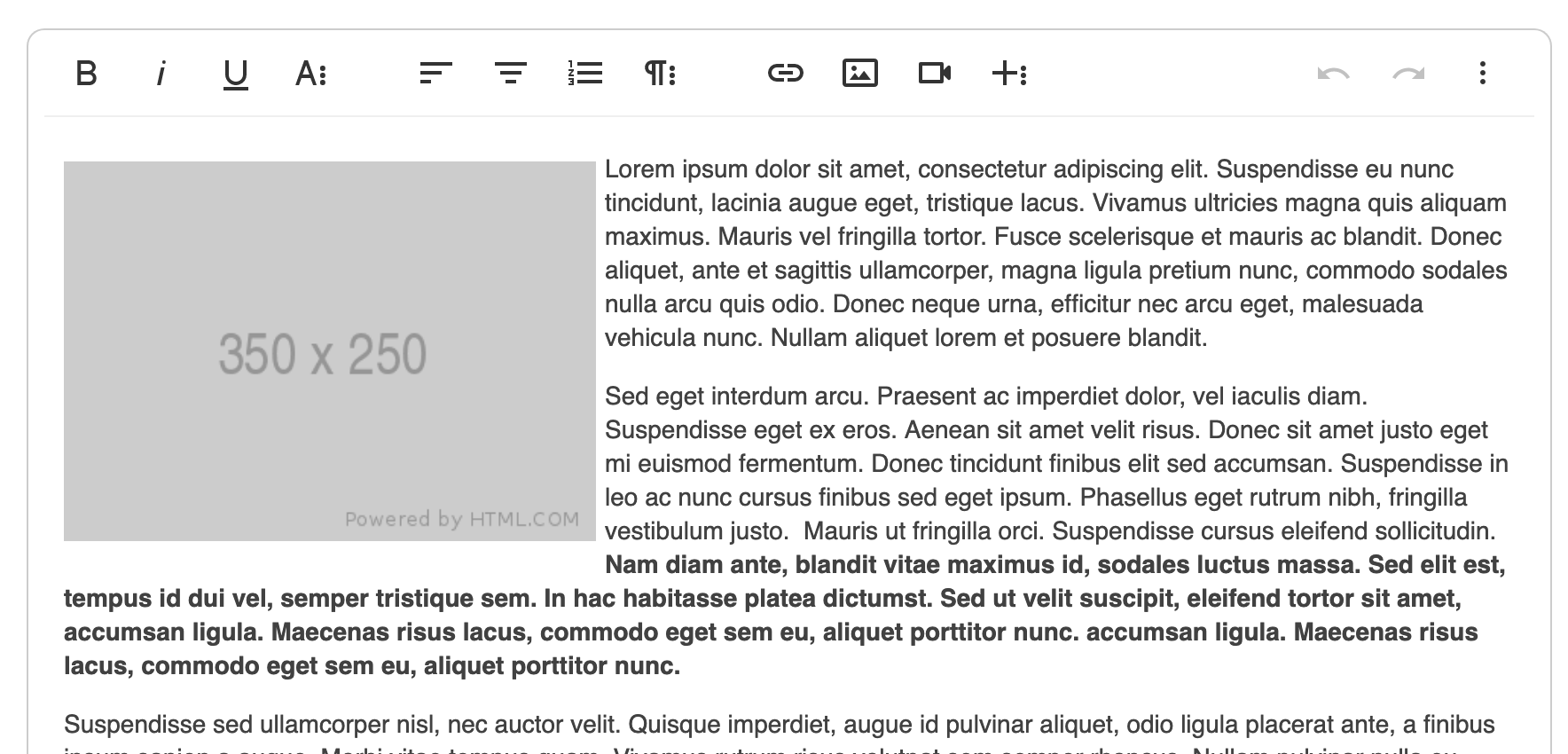 ---
Setting links in your content editor.
When you first create your landing page and tag a product to your content, what happens is that when your landing page is loaded Wizzi will dynamically replace all links on your page to that product link and set all cookies. Which means all you have to do is tell wizzi what you want a link to be and you are good to go.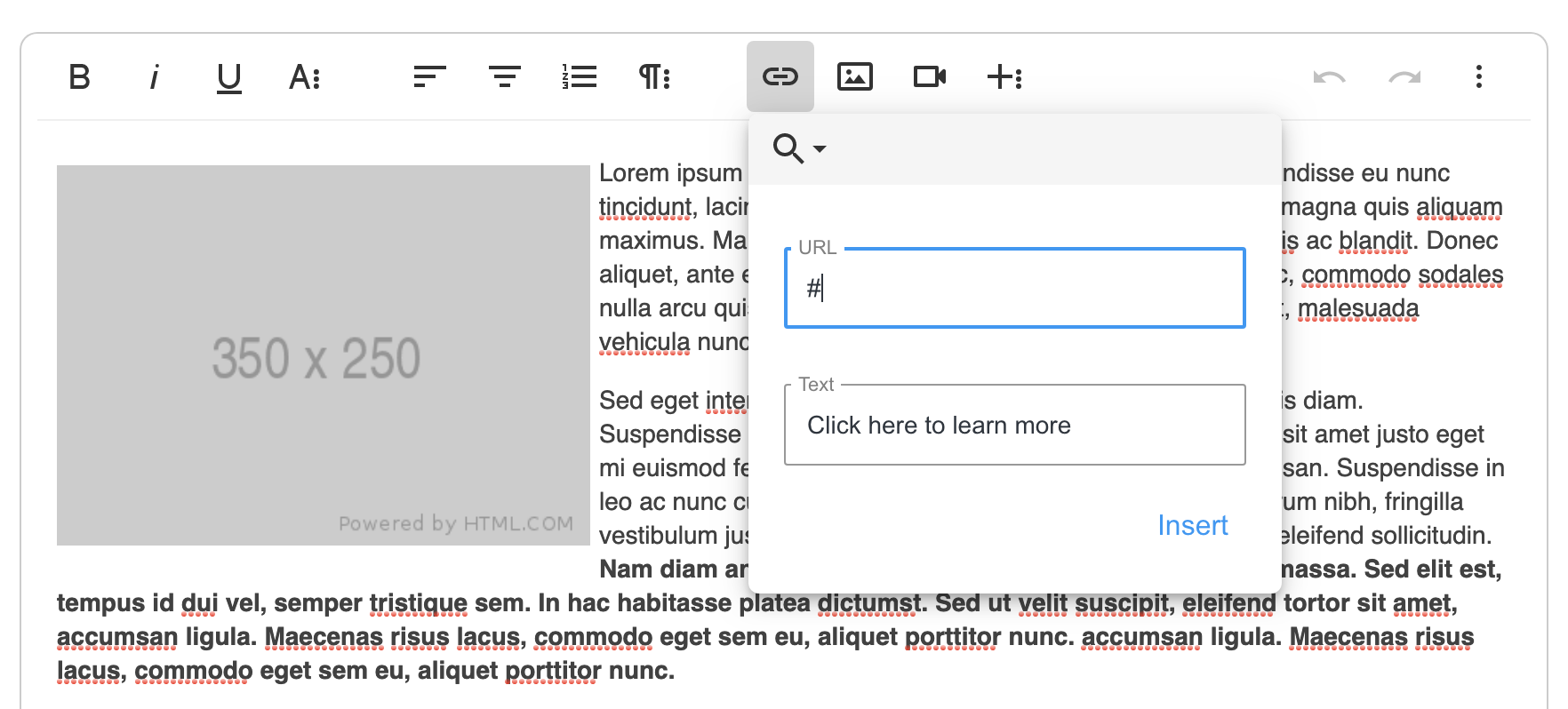 ---
Adding Images in the editor.
To add images in the content editor you will need to first add them to your media gallery. After you can click to copy the image link, and then from the content editor hit the 'image' icon and insert the copied image URL from the media gallery. Here's some additional information:
Currently not supporting gifs (you will need to host that yourself and can insert that gif URL in the content editor)
Currently not supporting videos
Images must be < 60M
Click the image for a toolbar to appear to adjust the position and alignment (Make width 100% for full width responsiveness)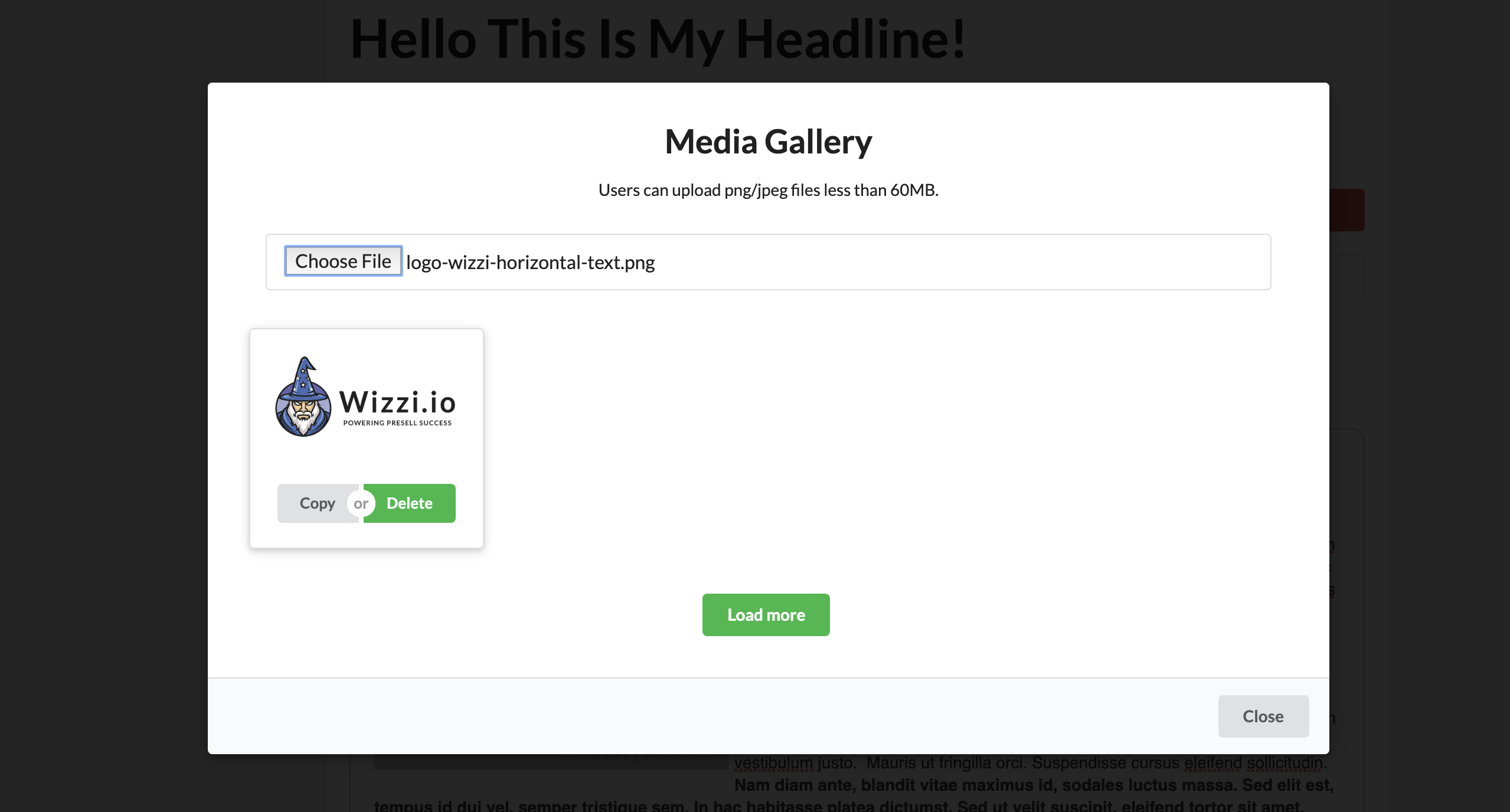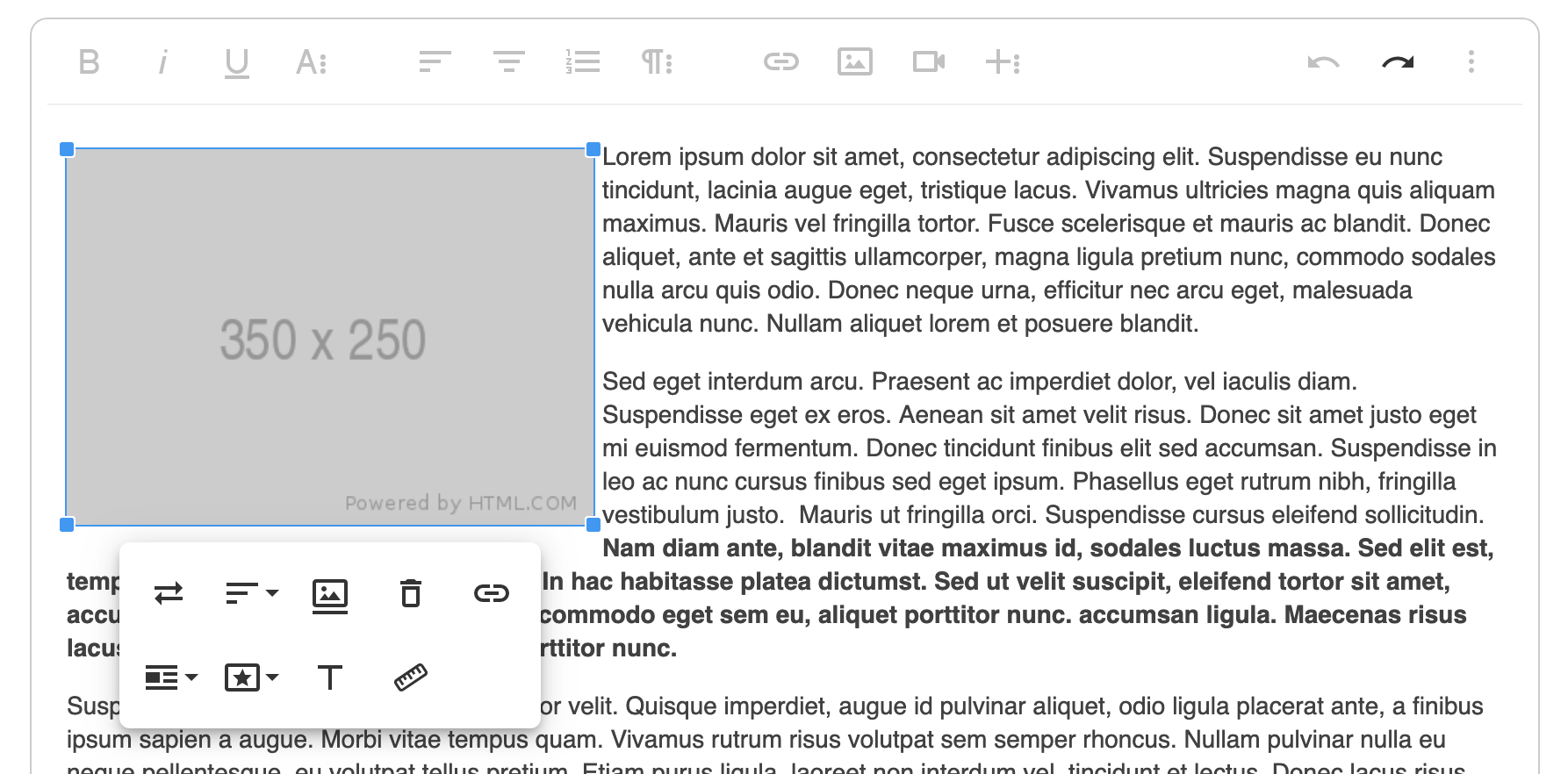 ---
Inserting Videos
Get the video you want to add from YouTube/Vimeo/AWS etc. After you can click to copy the 'video' icon and insert the copied video URL. Here's some additional information:
Click the video for a toolbar to appear to adjust the position and alignment (Make width 100% for full width responsiveness)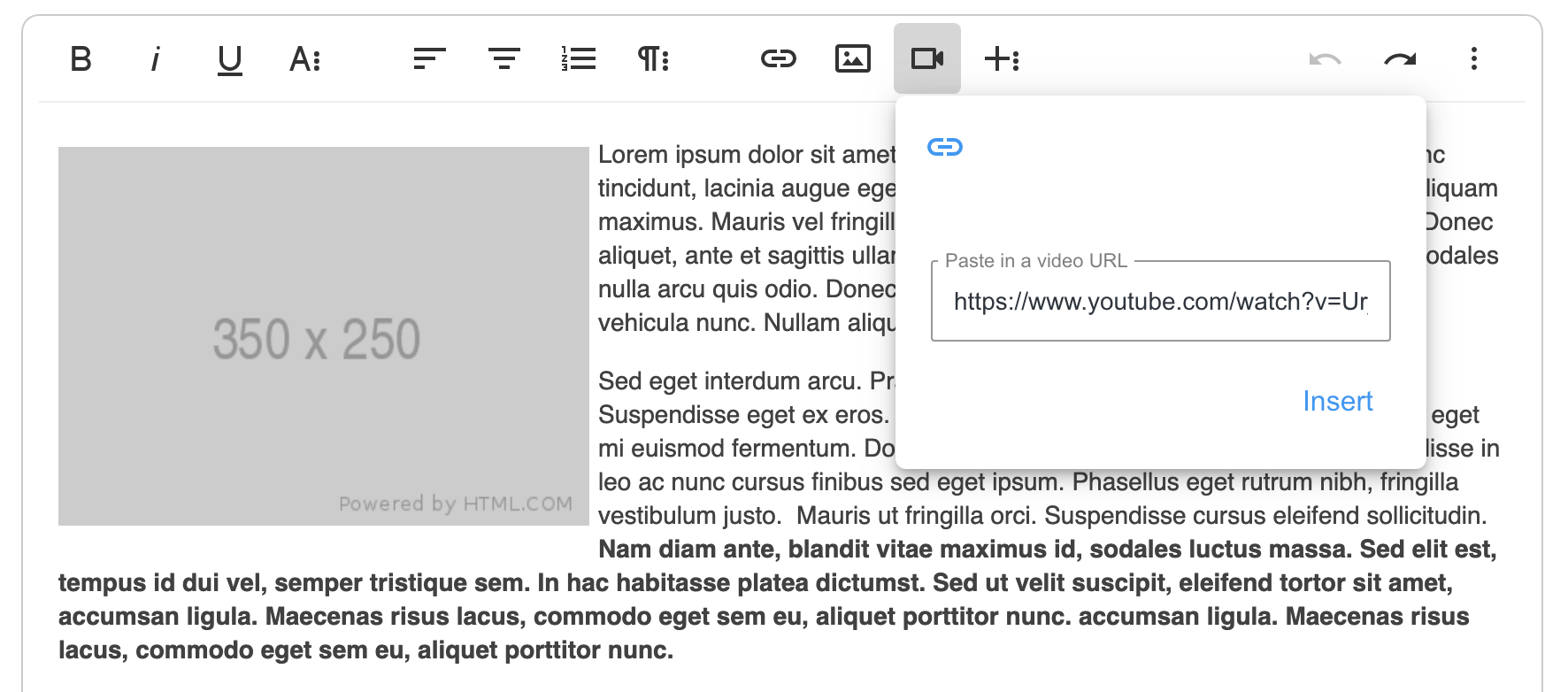 ---
---