How To Split Test Content
Create a Split Test Content experiment in Wizzi.
Start By Selecting 'Split Test Content'
Get started from the experiments tab and select 'Split Test Content'.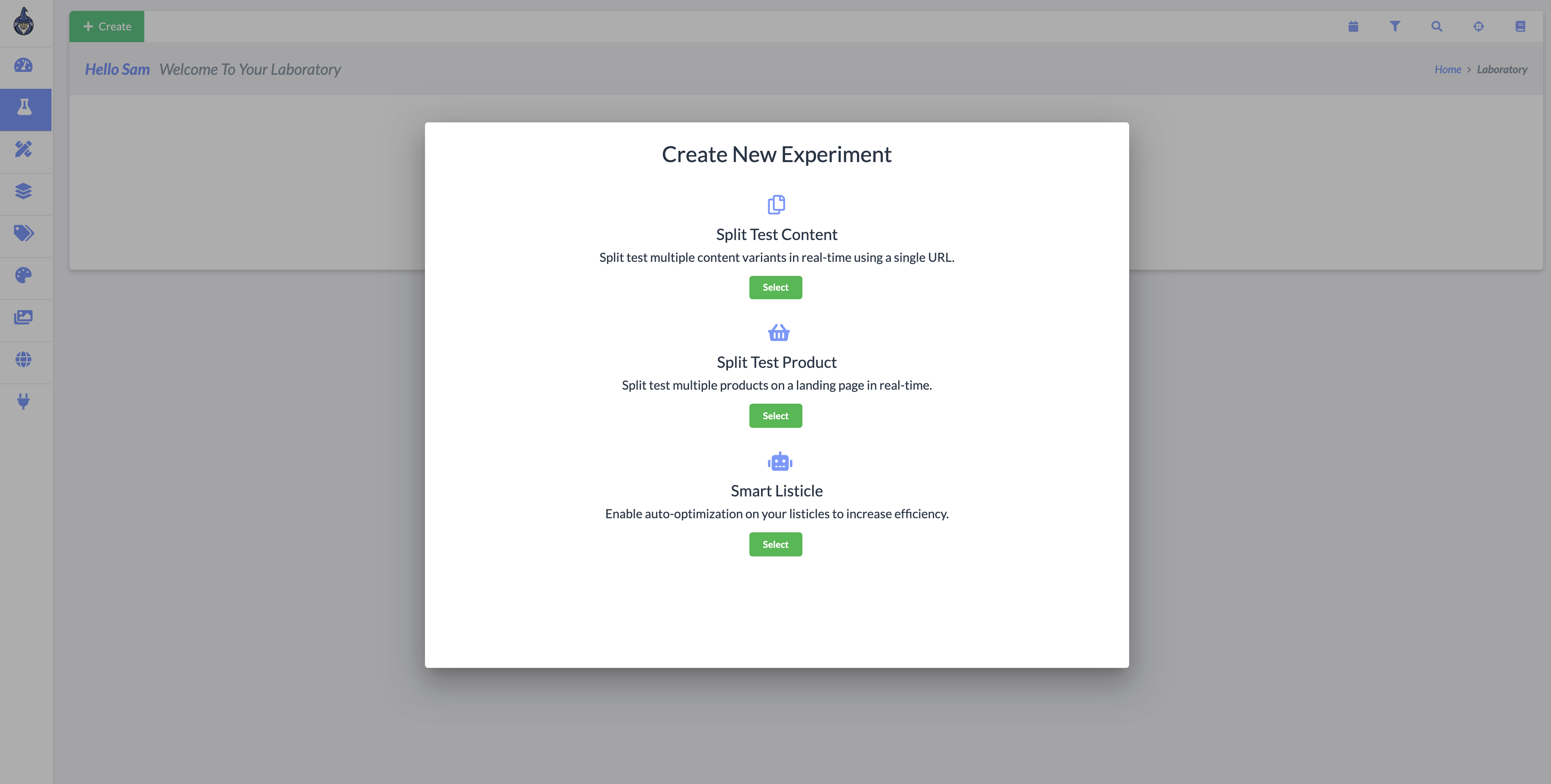 ---
Enter Your Split Content Settings
After you select your experiment you will be able to define the settings about your split content:
Give your experiment a name
Select a category
Add Content to split test - Click to add as many landers as you want to split test.
Select Content - Select from a dropdown the landers you want to test.
Enter Weight - Set the percentage amount you want to weigh for each lander.
Note: Weighted totals must equal 99-100 for split test to be created or updated.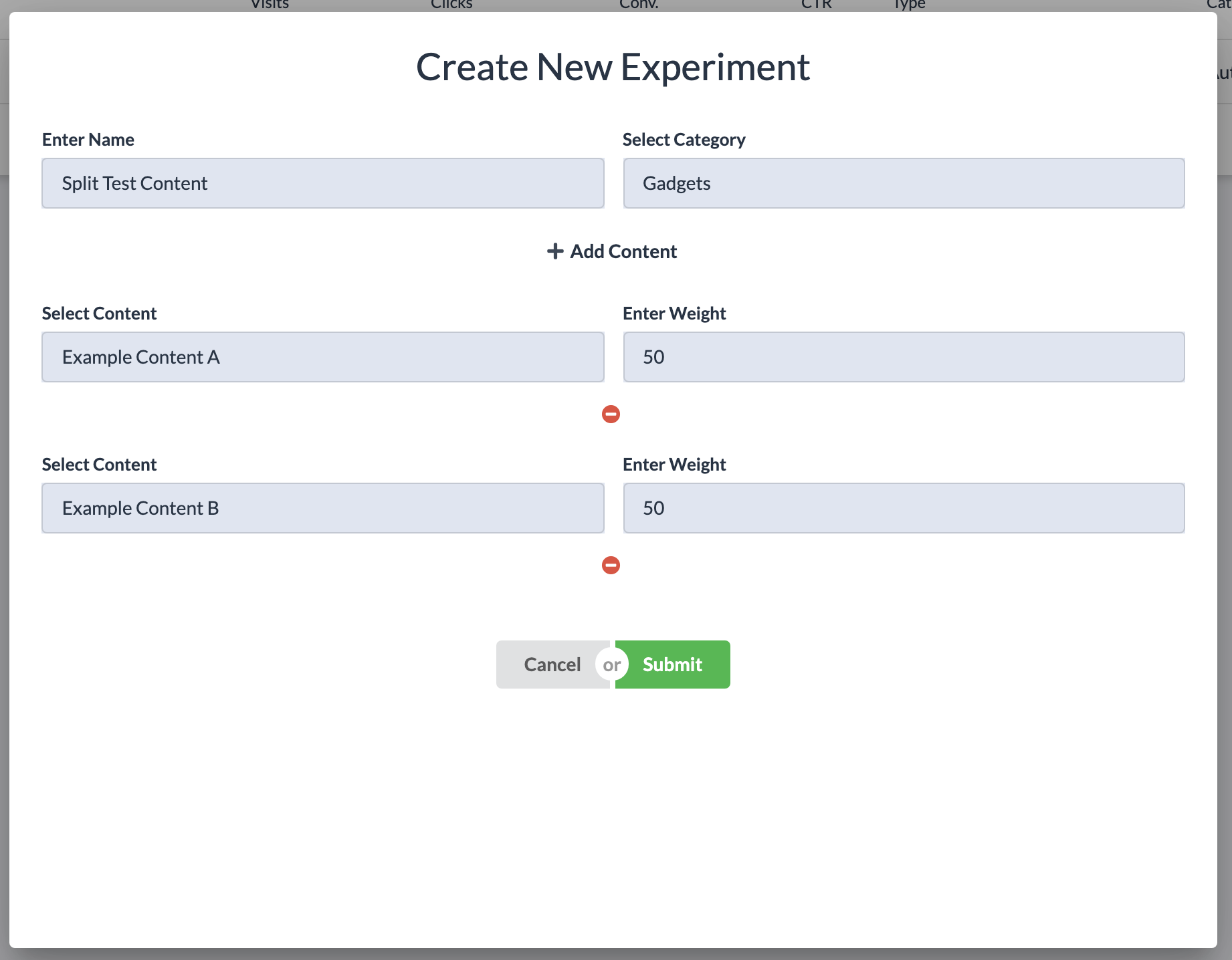 ---
Making Edits To Split Test
From the experiments tab when you click to edit your 'Split Test Content' experiment it will bring up the same pop up form you created your test in:
Change Content - Swap out lander, add or remove new ones to your split test.
Change Weight - Adjust the weighted amount you are serving your landers.
Note: All changes will reset total views back to 0 so that the weighted content will be served properly.
---
---